LuangPrabang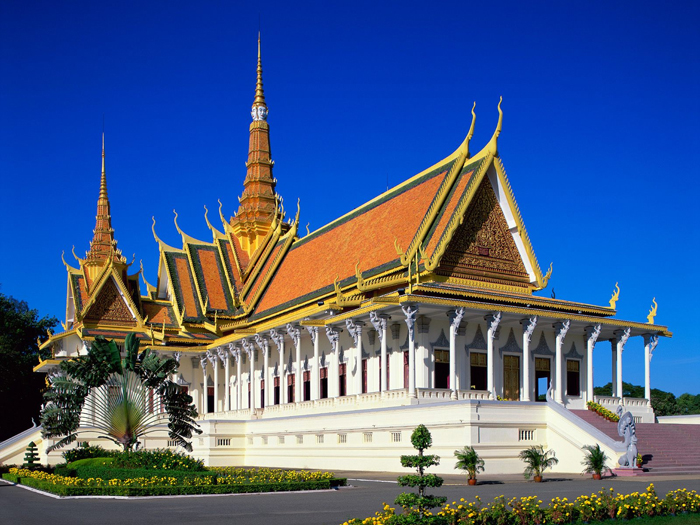 The city of Golden Buddha which was the capital of the Kingdom of Laos for many centuries, is the largest tourist destination in the country because of its fascinating natural setting, its historical and cultural heritage, and its typical atmosphere.


Luang Prabang extends over a strip of land at the confluence of the Mekong and Nam Khan River. It is surrounded by hills and verdant mountains and enjoys, thanks to its altitude (600 meters), a relatively temperate climate.
On the history and culture, Luang Prabang is undoubtedly the richest city in Laos and one of the jewels of Indochina. This is somehow the city of Buddhist temples and ancestral traditions. Since 1995, Luang Prabang has been classified by UNESCO as World Heritage Site.
Luang Prabang is also a city full of charm : no tall buildings , no boulevards filled with cars or motorcycles, lots of space, lots of greenery and a pace of life very quiet

Some tourist attractions in Luang Prabang:
- The morning procession of monks dressed in saffron robes, to receive alms from the people.
- The ascent of Mount Phou Si to enjoy a panorama of the city and the Mekong River, especially at dusk sun.
- The former Royal Palace, now a museum.
- Temples : thirty, but the most recommended Wat Xieng Thong is the Monastery - the Golden City - (16th century), Wat Mai - residence of the Supreme Patriarch (late 18th century), Wat Sene Soukharam - Monastery one hundred thousand treasures ( early 18th century ), Wat Visoun - the oldest temple (16th century) .
- The night market, very colorful, which sells all kinds of local tissue.
- Tour around Luang Prabang Pak Ou caves, upstream of the Mekong, and the craft villages along the Mekong pottery village of Ban Chan and the Bane Tiane village of manufacturing alcohol Hai Ban Xai, the Tad Kuang Si waterfall.