Sai Gon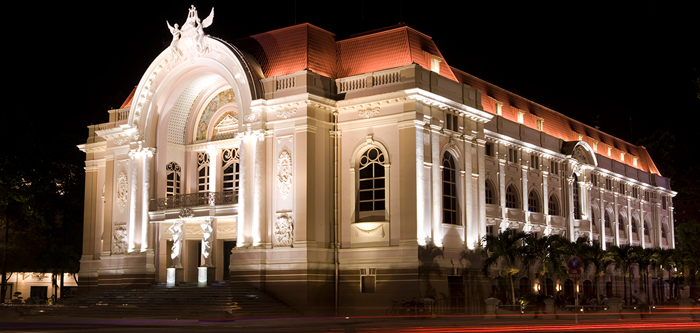 Ho Chi Minh City, formerly known as Saigon, is located 1,730 kilometers from Hanoi. This is both the first city in the country and its economic power house. Trade are in full swing, and sign of the times, new sky scrapers rise from the earth every year.
The climate in Ho Chi Minh City is marked by two seasons: the rainy season from May to November. The dry season lasts from December to April.
Upon arrival in Ho Chi Minh City, you will be very impressed by the traffic. Like an anthill running, motorcycles, scooters, bicycles, buses, cars and trucks graze in a ceaseless sound ballet.
You hesitate a moment before crossing the wide boulevards of Saigon, adopt the technique of Vietnamese, crossing definitely good for a slow and steady pace.
If you have chosen to stay in the backpacker area of Pham Ngu Lao, you 'll be spoiled for choice to find a room at a good price , as are many hotels in this neighborhood.

Attractions in Ho Chi Minh City or Saigon:

The Colonial District

Ho Chi Minh City is the vibrant center of Southen Vietnam, head to the colonial area north of the very friendly Ben Thanh Market. Many buildings evoke the Frenchcolonial presence: City Hallat the end of Nguyen Hue Avenue, the Municipal Theatre, the Reunification Palace, the Central Post Office or Notre Dame Cathedral, whose facade is red brick a raresobriety.
Museums
- The Museum of Vietnamese History keeps17,000 antique valuables.
- Museum of War Crimes, which since 1975 allows visitors to view artifacts, photos and portraits documenting American war crimes.
- TheReunification Palace was builtin 1865.Today, theReunification Palaceisa tourist spotfor bothVietnameseand foreigners.

Pagodas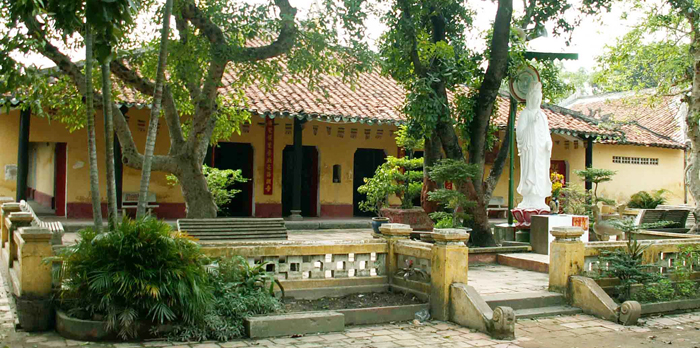 In the periphery of the colonial center, there are many pagodas. Do not expect to be amazed by their architecture. Their interest lies elsewhere. In the mystical atmosphere that prevails enough, especially during prayers.
Pagoda of the Jade Emperor is the most famous, Giac Lam Pagoda. Giac Vien Pagoda on the street Lac Long Quan, is the oldest of the city. Vinh Nghiem Pagoda, and much more open to you.

Chinatown( or Cho lon)


Saigon is a city that is appreciated for the beauty of its monuments, but more for its unique atmosphere and vitality. The most memorable image of this metropolis is probably congestion mopeds...
And then we have our favorite for the markets of the city, this is an opportunity to shop for souvenirs, t-shirts bearing the image of Uncle Ho , antiques, copies of paintings, jewelry, oysters, etc. .
These are not the restaurants that are missing in the city, you can eat for nothing in a soup merchants installed everywhere. Vietnamese are not restore any time of day or night.
The scent of incense still eludes Quan Am pagodas and Thien Hau, beautiful colonial buildings still exist despite the interest of developers for each plot.
Your favorite destination Binh Tay Market recognizable by its belfry, a maze dedicated to the consumer or merchant perched in the middle of products as diverse and unexpected seem to sleep on site, prisoners.
Push you randomly narrow alleys lined with small shops where expose a world of products and objects. The traditional market is him on the flanks of Binh Tay, stalls of meat, fish, fruits, vegetables waiting to be turned into soup, spring rolls, fried and served in the diner at the market center.
But the thick wetness heavy smell intoxicates you! Ciao the market return in the surrounding streets in search of a bar.
The feverish activity leaves little room for the rest, there are few places to blow while contemplating the human masses in motion.
Around the market, shops, eateries, shop, hairdresser, ear cleaner succeed each other.