Shihanoukville
Formerly known as Kompong Som (nice port), Sihanoukville is bordered by the blue waters of the Gulf of Siam. It is the largest deep water port in Cambodia and also the only real beach station. It was renamed in honor of Norodom Sihanouk, the former king of Cambodia.
Easily accessible from Phnom Penh by a good road (about 4:00 drive), Sihanoukville is very popular with foreign tourists and Cambodians. But there are enough beaches to help find peaceful areas. The latter, sandy beaches lined with coconut trees or pine or another on an almost island several kilometers long. The best are in the south, in the district of Ocheteal Beach.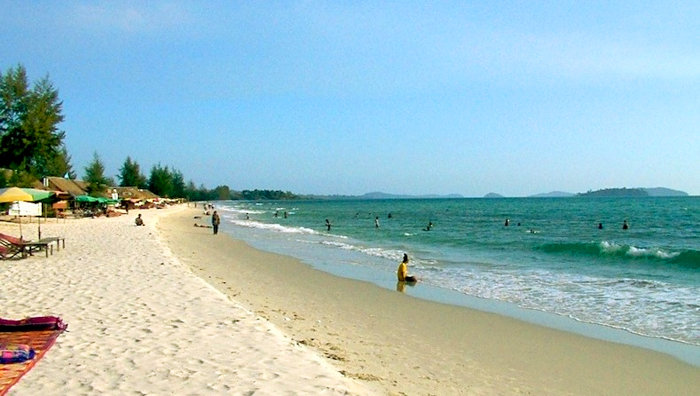 A part from swimming, it is possible from Sihanoukville to make trips of half a day to a day to discover the natural wealth of the region:

• Ream National Park : mangroves, rivers, white sand beaches bordering the park .
• The island paradise of Koh Russei: coral reefs, deserted beaches and seabed.
• The fall of Kbal Chhay : A cascade of floors and its basins, in a thick jungle. Adventurers and visitors love this family isolated place.